5-Step Day & 3-Step Night Facial Regimen
Each product enhances the use of the other
Why Benedetta?
As the hallmark and standard of excellence in "clean" Skin Care since 1996, Benedetta has championed the development of functional formulations with design and purpose.  Founder, Julia Faller has set the revolutionary tone and language for nourishing skin care formulations entirely composed of Farm-Sourced® Certified Organic & Biodynamic ingredients. As a "Progressive", then and now, we are always looking to provide you with cutting edge superiority formulations.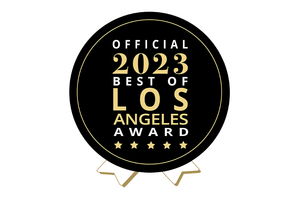 Benedetta Wins Best of Los Angeles Award- "Best Skin Care Products - 2023"
"Benedetta is [truly] food for your skin and an investment in its health and longevity. Developed to feed your skin and repair it, the same way you feed your body with living food and water. After 30 years we have proven this."
Downtown Petaluma Location
18 Petaluma Blvd. N.
Petaluma, CA 94952
-
Monday- Friday
10am - 5pm
Saturday
10am - 6pm
Sunday
11am - 5pm
Ferry Building Location
1 Ferry Building #39
San Francisco, CA 94111
-
Thursday & Friday
10am - 4pm
Saturday
9am - 5pm
Sunday
11am - 5pm